Download all full-size images from Google Image Search
This is a brief instruction how to search for images on Google Images and download search results using NeoDownloader with 4 simple steps.
1. Run NeoDownloader (Google Images Downloader)
If you have not installed NeoDownloader yet, download free trial version with an unlimited evaluation period. The only limitation is that you can download no more than 100 files per download project. Number of projects is unlimited.
2. Search a keyword
In the built-in browser, enter the term you want to search images for (for example, "tulips"), and press Enter on your keyboard.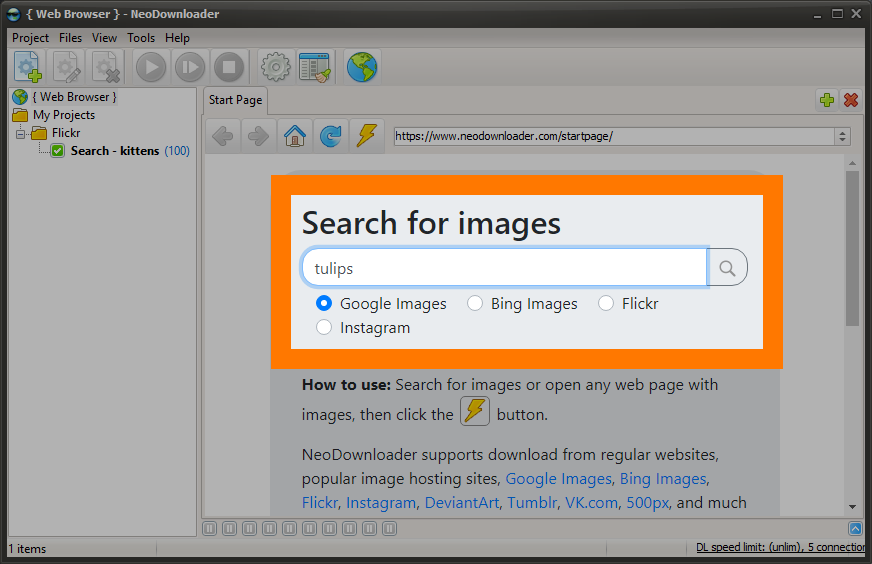 3. Adjust search filters
Click the "Tools" button and additional menu bar will appear. You can filter search results:
by Size (Any size, Large, Medium, Icon, Larger than..., Exactly...)
by Color (Any color, Selected Color, Full color, Black and white, Transparent)
by License (Any, for reuse with modification, for reuse, for noncommercial reuse with modification, for noncommercial reuse)
by Type (Any, Face, Photo, Clip art, Line drawing, Animated)
by Time (Any, Past 24 hours, Past week, Past month, Past year, Custom range)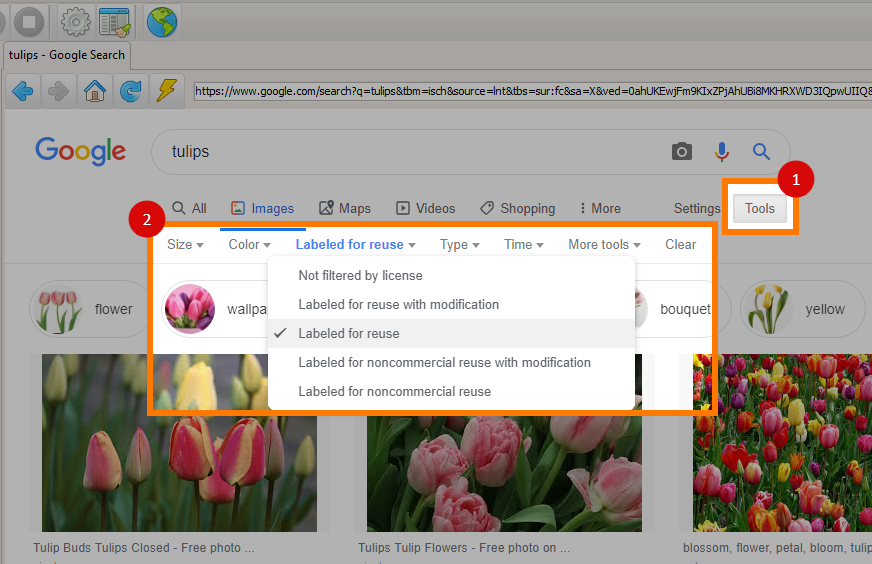 4. Start download
Click the

button and NeoDownloader will create a project and start downloading search results.

5. That is all!
Now you can browse the downloaded images, view them in fullscreen mode, copy/delete images, set as a desktop wallpaper, etc.
See also: Download from Bing Images, Download photos from Flickr