InstaBee - save photos and videos from Instagram
Download entire user Instagram profile or search results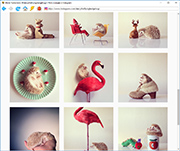 It's hard these days to find anyone who doesn't know about Instagram, and millions of people all over the world use it every day. But what do you do if you want to save photo or video you like? What if you need to make a backup copy of your profile?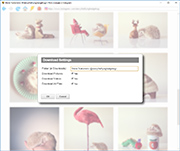 With InstaBee, you can not only browse Instagram, but also save any videos and images you like quickly and easily. With a two mouse clicks, you can download all Instagram photos and videos from any user profile or search results.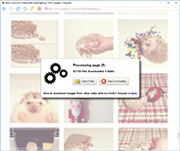 Flexible settings allow you to choose which files and how many of them you want to download. InstaBee correctly names the downloaded files indicating the author's name, date and description. Therefore, even if you download thousands of images and videos, the files will be sorted in the correct order and can then be easily identified. Also, you can use InstaBee to back up your own Instagram account.
InstaBee is completely free Instagram downloader and has no limitations. It runs under Windows 7 or later.