Download Free Trial
NeoDownloader - bulk web image/video/audio downloader
NeoDownloader has a free and unlimited evaluation period. The only limitation is that you can download no more than 100 files per project. Number of projects is unlimited.
Product name
Version
License
MSI / EXE
ZIP
NeoDownloader (x64)
Latest version, 64-bit, Windows 7/8/10/11
4.1
Free trial
download
127 MB
download
126 MB
NeoDownloader (x86)
Latest version, 32-bit, Windows 7/8/10/11
4.1
Free trial
download
117 MB
download
116 MB
NeoDownloader
Old version, 32-bit, Windows 7/8/10/11
3.0.4
Free trial
download
6.4 MB
download
5.6 MB
RoboTask
Automate any series of repetive tasks on your PC. Learn more
64-bit, Windows 7/8/10/11
9.5
Free trial
download
171 MB
download
170 MB
More applications you may like
RoboTask enables you to automate any combination of tasks on your computer. Just a few minutes with RoboTask will give you plenty of ideas of how you can increase your productivity.
Instant Gallery Maker makes it easy to create professional-looking thumbnail photo galleries with a few mouse clicks! Just add your images to the list, click a few buttons and watch your new image gallery come alive!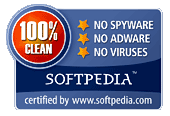 Our downloads are provided in both self-installing MSI/EXE format and ZIP format. The most convenient method is to click the MSI/EXE link and run the installation file. However, some browsers do everything to prevent the launching of executable files, thus protecting users from viruses and trojans. In this case, you can click the ZIP link, open the archive and start the installation by double-clicking the executable file in the archive. Always scan downloaded files for viruses, worms, trojans, and all kinds of malware (although we guarantee that our software is 100% clean).
Upgrade Policy
Minor updates (e.g. 1.5 to 1.7) are free. Users of previous versions (e.g. 1.5 to 2.0) are entitled for a discounted upgrade. If you purchased in 30 days before the new version was released, you are eligible for a free upgrade.