How to download images from Flickr
This is a brief instruction how to search for images on Flickr and download search results using NeoDownloader.
1. Run NeoDownloader (Flickr Image Downloader)
If you have not installed NeoDownloader v4 yet, download free trial here.
2. Search a keyword or a phrase
In the built-in browser, select the "Flickr" option, enter the term you want to search images for (for example, "owl"), and press Enter on your keyboard.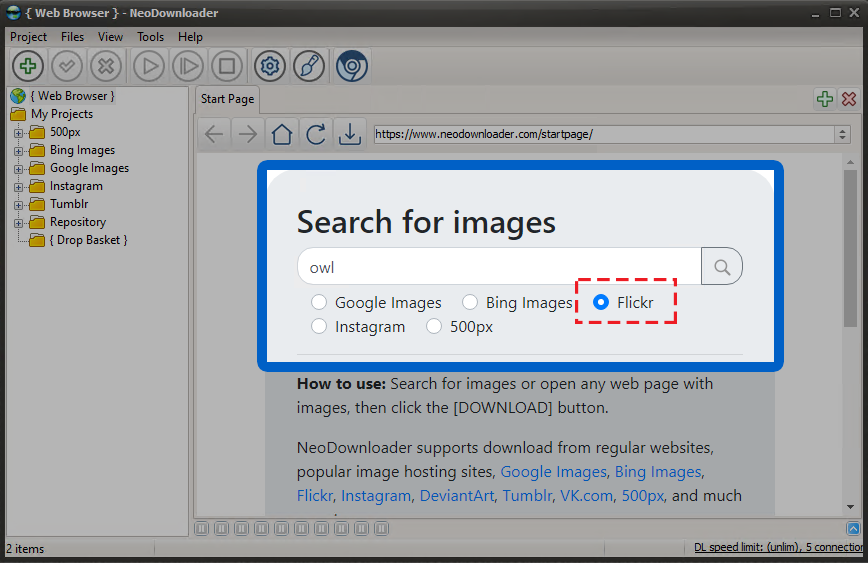 3. Adjust search filters
Click the "Advanced" button and additional settings will appear. You can filter search results:
by Orientation (landscape, Portrait, Square, Panorama)
by Size (Small, Medium, Large)
by Date taken
by License (Any, All Creative Commons, Commercial use allowed, Modification allowed, Commercial use & mods allowed)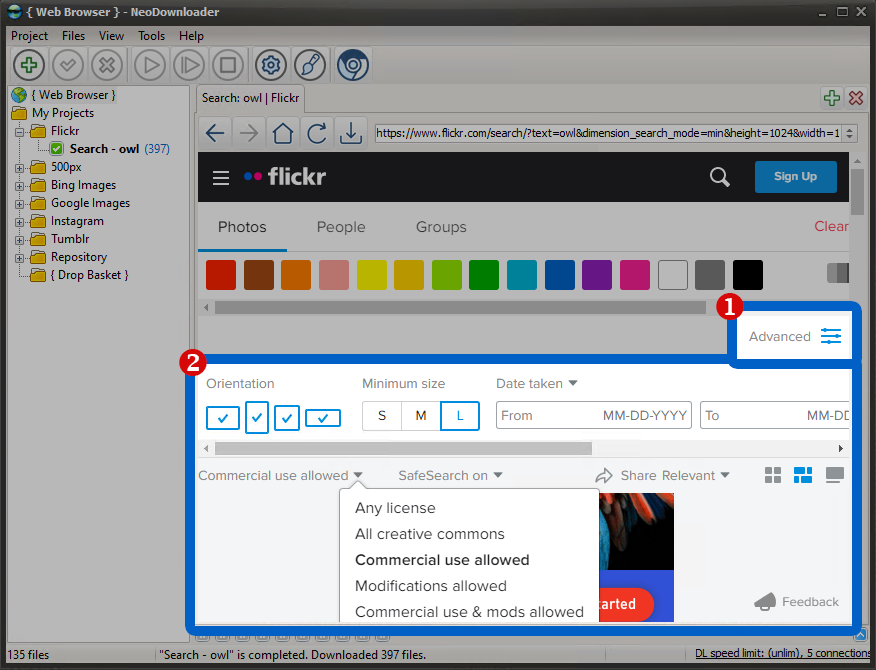 4. Start download
Click the Download button and NeoDownloader will create a project and start downloading search results.

5. That is all!
Now you can view the downloaded pictures. Pay attention that NeoDownloader names downloaded files correctly using author name, date taken, and original description. No more confusion, no more file names like "z56h14313hm4adf0ajq.jpg".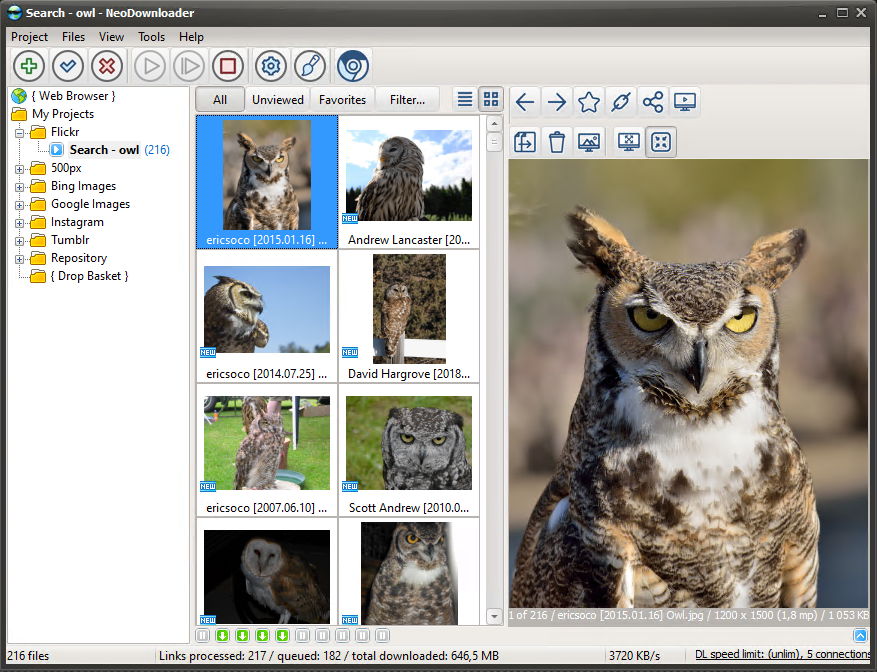 See also: Download from Google Images, Download from Bing Images