How to download all images from Bing Image Search
Four simple steps how to search on Bing Images and download search results using NeoDownloader.
Bing Image Search lets users find thousands of various images on the world-wide-web. You can search for beatiful wallpapers, quality photos, animated GIFs, clipart, etc. But it is tiring to save every image manually. And NeoDownloader will help you to download all full-size images from Bing search results with ease, just follow the steps below.
1. Run NeoDownloader (Bing Image Downloader)
If you have not installed NeoDownloader v4 yet, download free trial here.
2. Search a keyword or a phrase
In the built-in browser, select the "Bing Images" option, enter the term you want to search images for (for example, "tulips"), and press Enter on your keyboard.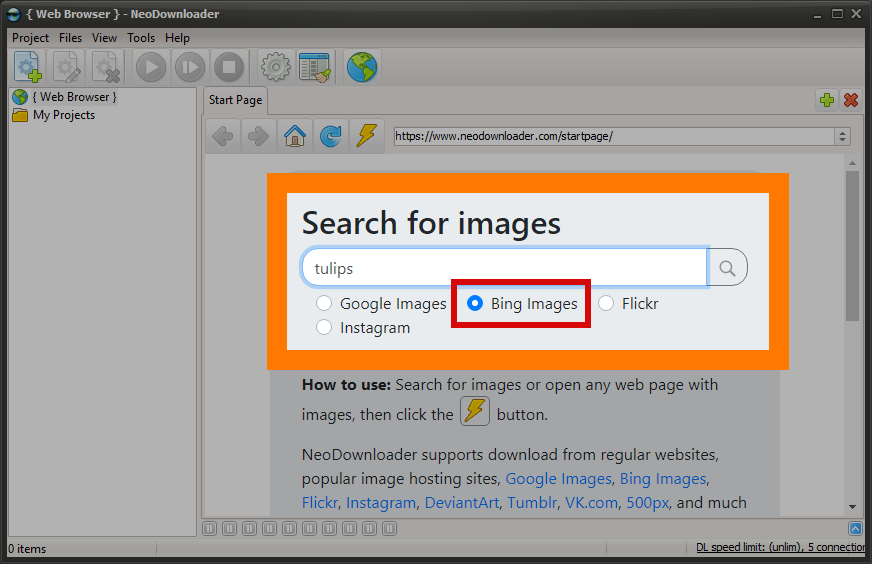 3. Adjust search filters
Click the "Filters" button and additional menu bar will appear. You can filter search results:
by Size (All, Small, Medium, Large, Extra large, At least...)
by Color (All, Color only, Black & white, Selected color)
by Type (All, Photograph, Clipart, Line drawing, Animated GIF, Transparent)
by Layout (All, Square, Wide, Tall)
by People (All, Just faces, Head & shoulders)
by Date (All, Past 24 hours, Past week, Past month, Past year)
by License (All, All Creative Commons, Public Domain, Free to share and use, Free to share and use commercially, Free to modify, share, and use, Free to modify, share, and use commercially)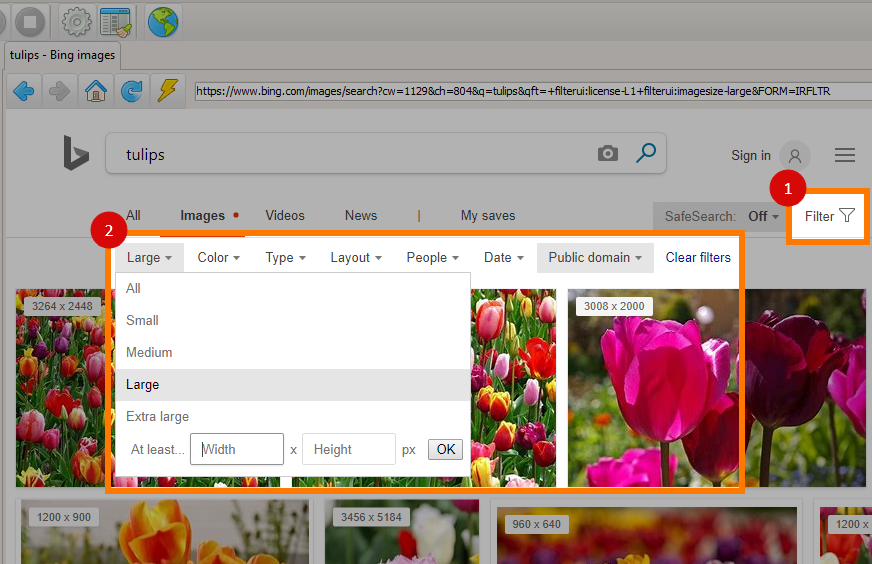 4. Start download
Click the

button and NeoDownloader will create a project and start downloading search results.

5. That is all!
Now you can browse the downloaded images, view them in fullscreen mode, copy/delete/share images, set as a desktop wallpaper, etc.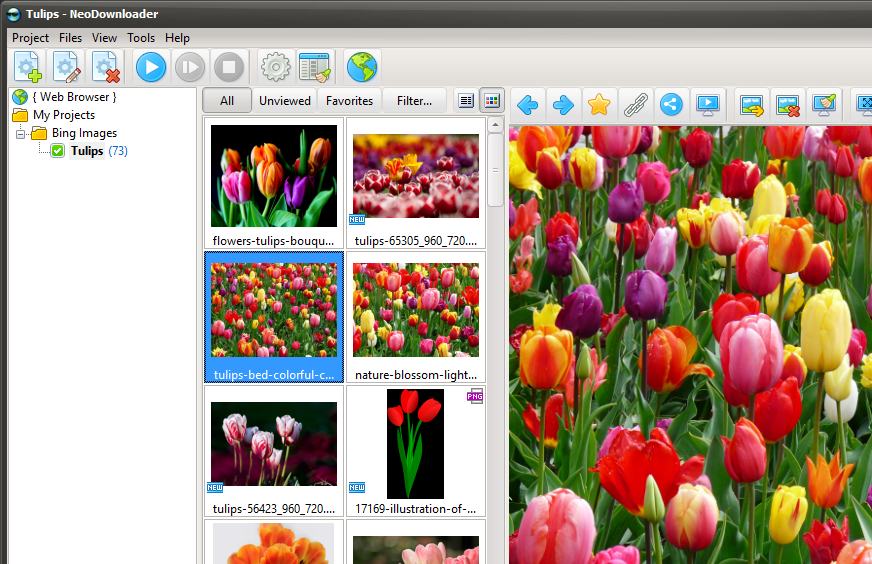 See also: How to download from Google Images, Download from Flickr